John Ellis Water Starter Kit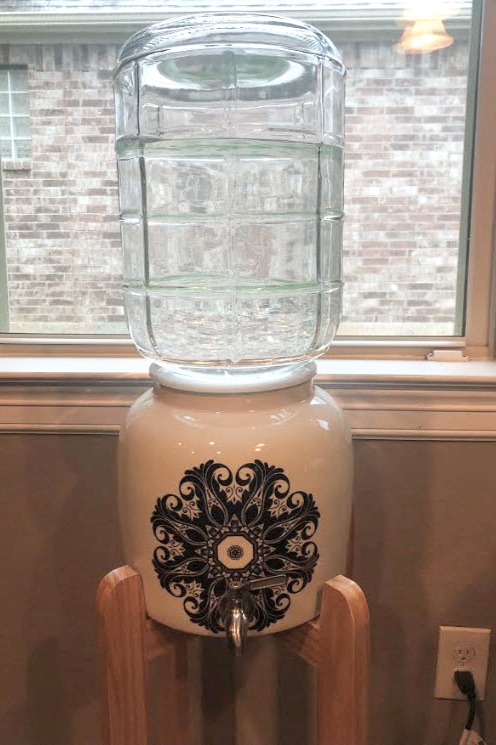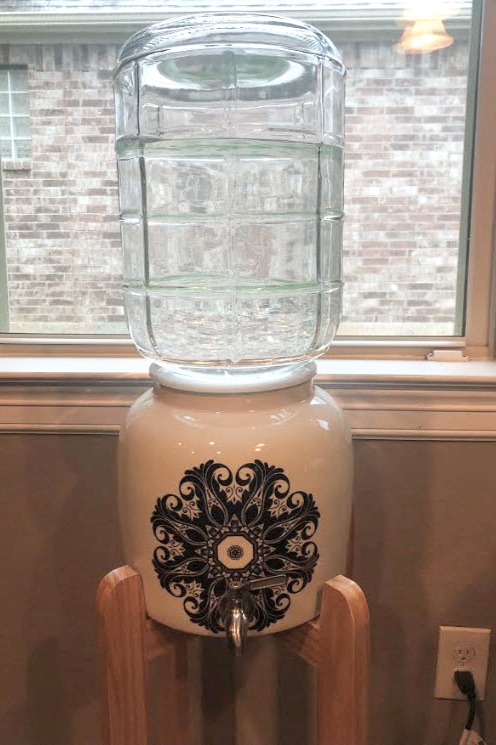 John Ellis Water Starter Kit
Facebook Page: facebook.com/JellisWater/
We are now offering a John Ellis Water starter kit for 349.99 which includes: 3 gallons of John Ellis Water in a three-gallon BPA free jug, a kombucha crock, kombucha crock stand, and a 3 gallon glass jug which sits on top of the kombucha crock. You can transfer the water from the BPA free jug into the three gallon glass jug when it arrives.
The kombucha crock is a full-size 2.5 gallon water dispenser made from high quality porcelain and lead-free. It comes with a with a BPA free polypropylene lever spigot and BPA free crock ring. You can replace the polypropylene lever spigot with the stainless steal one spigot we include in this starter kit.
The 3 gallons of John Ellis Living Water is purified and filtered 5 times through a Watts Reverse Osmosis system before being distilled/hydrogen bond angle modified in the John Ellis LWM-5 machine. The water is stored in Enviro - Bottles which are BPA free. We also have pictures posted of these Enviro - Bottles, and double heat seal the lid for your protection during shipping.
The crock wood stand is made of solid hardwood oak. It stands 27" inches high and fits and supports full-size water dispensers with bottles. It includes levelers for uneven surfaces, T-Cross Truss Base for stabilization, and the wood finish goes with any kitchen décor.
Price Includes Shipping and Handling.